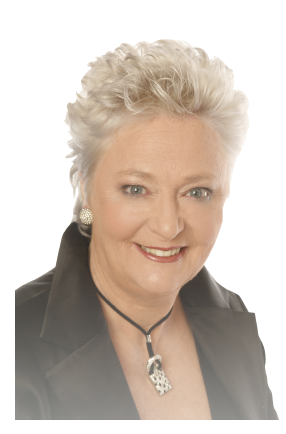 Principal, Daele Fraser has been teaching ballroom dancing at her studio in Perth WA, full time for over past 50 years.
Daele is an International and World Adjudicator and has judged at many major championships throughout the world.Daele has attained the highest qualifications, "Fellow Degrees" in 3 styles of dance, namely, Modern Ballroom, Latin American and Australian New Vogue.
Daele also has a "Members Degree" in English Old Time dancing.She is currently President of Dance Masters' International Association Inc, which was formerly West Australian Dance Masters Association Inc, which was founded in Perth, Western Australia in 1962.Daele Fraser Dance Studio & Promotions has been operating in Morley, Western Australia since 1972.
The studio has been very successful and popular, with literally thousands of children and adults learning to dance from Daele and her staff. Formation Teams, trained by Daele, have toured throughout Australia, Singapore, Malaysia and Indonesia and have received many accolades and prestigious awards.
Competitive couples have been very successful and the studio has a 100% pass rate with over 6,500 examination candidates.
For the past 3 decades Daele has taught social dancing in schools and colleges with excellent results.Regular Cabarets, Family Cabarets and Medal Presentation nights have been a highlight for pupils since the studios inception. Theme Nights add to the fun and the features are Non-Stop Dancing, Floorshows, Games and Lucky Spots and Fun galore.For many years Dale has promoted and organised Floorshows and Demonstrations at major functions in Perth, throughout Asia and on television in Australia.
The Studio is ideally located with ample parking facilities. It is well equipped with an excellent sound system and jarrah dance floor. The lighting is extensive and can set the mood for any occasion.The studio is fully air-conditioned and is very comfortable.The bright, friendly atmosphere is ideal surroundings for all ages to learn to dance.Tea/Coffee is always available, free of charge for clients!