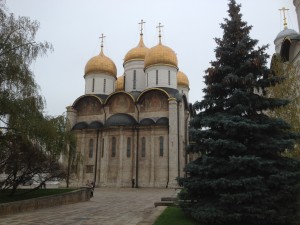 How exciting ! Thanks Guiseppe…. I have just read the rave revue on my Russian debut to the wonderful world of modelling.
The weather is still a bit chilly and overcast but no rain. Had a great day at the Kremlin , we got out of the  cab and timed it perfectly to see the changing of the guards at the World War 2 Eternal Flame. Ash got it all on video. Visited and had lunch at the Gum Department Store and we still could not find the Ralph Lauren shop for Ash .So he made do with a pair of Calvin Klein jeans . Also shopped at the  the markets for gifts  ( DFDS staff )
Having an early night to prepare for the Champi0nships tomorrow and Sunday.
I hope to blog tomorrow about the Championship but will see how i go  !!
Byeee       Daele